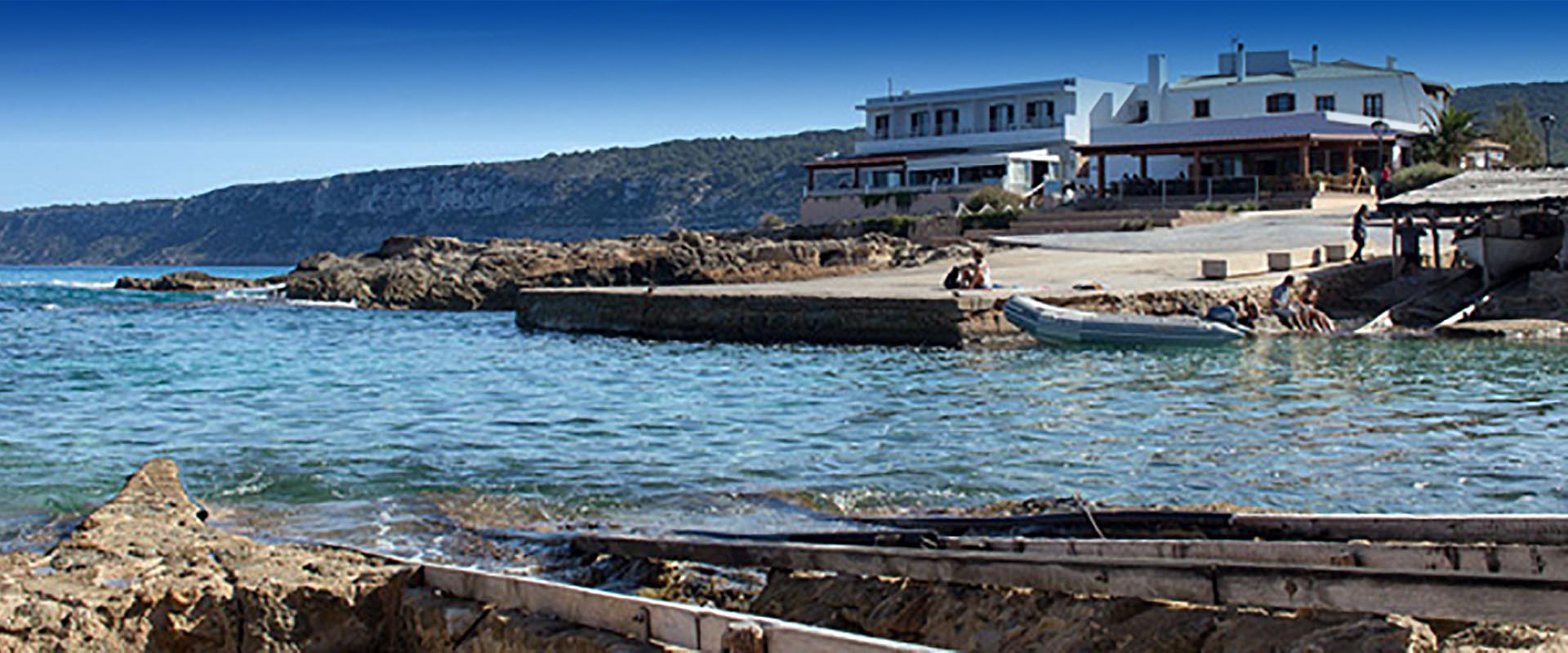 After following the main asphalted road that goes towards the Far de la Mola you will find this gorgeous little beachtown, located at the bottom part of La Mola. Es Calo de Sant Agusti is a typical fishermans village with beautiful beaches, which we highly recommend for families with young children, and great options for lunch and dinner with spectacular views.
From this beautiful village you will be able to have views not only of the beach but its crystal clear turquoise waters and also views of Ibiza on one side and the stunning cliffs of La Mola. Especially breathtaking during the hours of sunset as this side of Formentera lights up dark red. A beautiful view from your dining table at these hours or either during lunch with views of the boats that flock the area on a good day.
There are several options for accommodation near the capital, and most find it to be very comfortable to stay in this region of the island. Most villas for rent near Sant Francesc, that we offer for rent, are of very high standard.