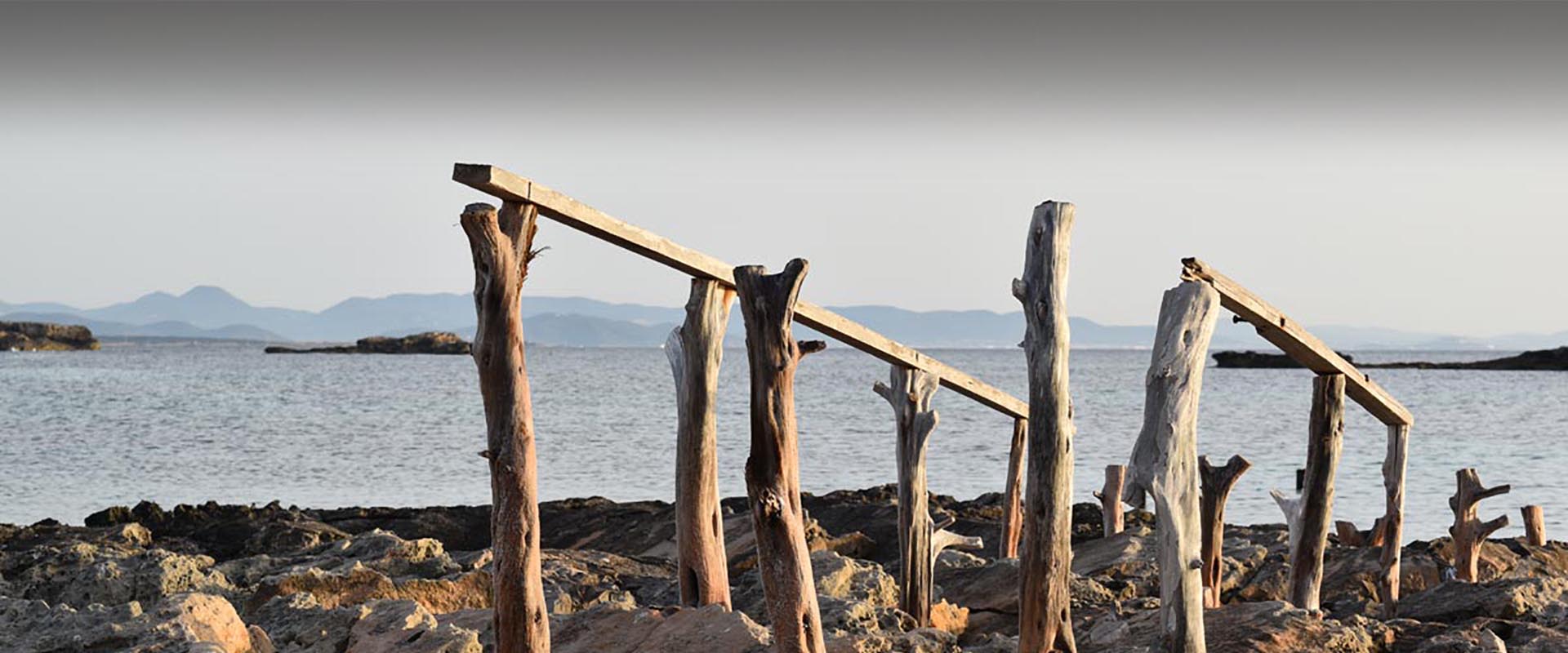 Certainly the most vibrant of them all, this town is directly located on the beach and once was a quiet fishermans towns which has since turned into a not so quiet town for the younger crowd. Usually called the Ibiza of Formentera during the month of August, this is a great option during that month for someone looking for a party. Not many know however that this town is best enjoyed off-season, avoiding the months of June, July and August.
Es Pujols is the only town that has a seafront boulevard which is great for strolling along the coast with magnificent views of the beach, water and Ibiza in the background. There are many villas for rent in this area, and also most other types of accommodation are to be found here. Most of the luxury villas in this part of the island are to be found just off the main track and hidden away between the open spaces just behind the town.
When visiting Formentera we do recommend you to have a look and perhaps dine in one of the many very good restaurants and bars, however if you are looking for peace and quiet you should not visit during the day as it does get very crowded in the busy summer months. Es Pujols is also a beautiful place to be during the romantic sunset, just before shooting off to a restaurant for dinner. We have several options for villa to rent in Es Pujols, a great place to be if you do not want to go too far away from where the action is.